Y'all ready for another recipe? This one is super easy and no baking is involved! How much better can it get? I present to you: No Bake Energy Bites
Okay, this is one of my mom's recipes, but it's so tasty and simple that I have to share it! Especially since I've been chowing down on these for the past few months. They're chock full of energy, and I'm not sure where it comes from because there is not a tremendous amount of caffeine in each Energy Bite at all. About 75 Energy Bites = 1 cup of coffee. So maybe the extra boost comes from the healthy ingredients?
Whole ingredients are not just healthy but they also give your body energy… Right?
In any case, I promise you will be addicted to their great taste, and kids love them too! GubMa will be happy to know you are enjoying these as well! If you make this recipe, Tweet me a picture of your Energy Bites and tell me what you think! I'd love to see the Gubba community coming together over healthy food!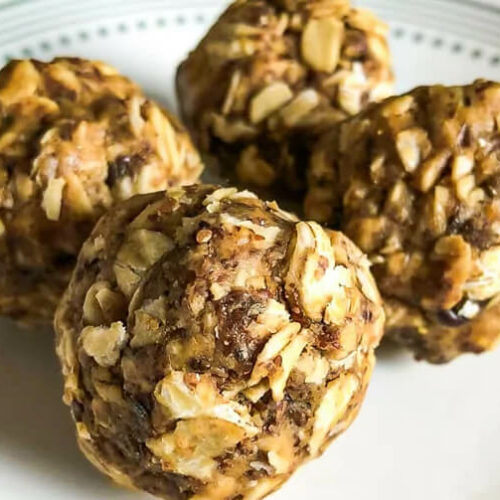 No Bake Energy Bites
Ingredients
1

cup

dry oatmeal

1/2

cup

peanut butter or almond butter (your preference)

1/2

cup

ground flax seed

1/2

cup

dark chocolate chips

can use milk for a sweeter tasting version

1/3

cup

honey

1

tsp

chia seeds

1

tsp

vanilla extract
Instructions
Stir all ingredients together in a bowl.

While the mixture is sticky and wet, roll into bite-sized balls and place into an airtight container.

Place the container in the fridge and allow to chill for 30-60 minutes.

Enjoy right away or store in the fridge for up to a week!