Spend time over the weekend prepping meals for the next week, and you will thank yourself! I know I'm so happy I made these Meal Prep Freezer Burritos because they are convenient and satiate my appetite.
After moving to the Gubba Homestead, I realized that time is valuable here, given all the chores, and I can't linger too long in the kitchen. I can double meal quantities to save time. This leaves plenty of leftovers to feed myself for the week. The other option is to meal prep.
What is meal prepping?
Meal prepping is preparing food prior to meal time. Generally, I mass-produce the same meal, and then eat it for the week. In advanced meal prepping, I prepare freezer meals to consume over the course of weeks or even months, like these easy black bean burritos.
I love going to my freezer for a meal that is ready to go. If I'm in a time crunch, need a snack, or just want a tasty vegetarian burrito, these are the perfect fix!
How do I start meal prepping?
Freezer burritos are an easy place to start. Mass produce burritos with your favorite fillings; then enjoy them over the upcoming months! I made black bean burritos filled with rice, salsa, cheese, and homemade taco seasoning! YUM! I also make homemade crockpot dump freezer meals. Just pull them from the freezer and dump them in the crock pot!
The rice I use in this recipe I made in my Instant Pot! Instant Pot Brown Rice is simple to make. Check out my blog and vlog and follow along to learn how I do it!
Prepping 20 burritos takes me 30 to 45 minutes. I produce 20 individual meals for myself to grab and warm up anytime. I love the convenience and I can focus on food prep in a single session rather than interrupting my daily activities with sporadic food prep sessions. I minimize the overhead of going back and forth. Meal prepping is a must!
Is meal prepping healthy?
It can be! The meals you prepare determine the health side of it. If you are prepping healthy and nutritious meals, then yes, meal prepping will have a healthy result. Meal prepping is convenient; if you're feeling lazy one day and don't want to cook, your previous Self already cooked for you!
On Saturdays, I come up with different foods to meal prep, so I can stay active and alive on the homestead. I don't want to starve and faint while chopping wood. No one (but the dogs) would know I fainted, maybe. They always seem too preoccupied to bring help, hunting in the fields for their own meal prep!
Let's get preppin!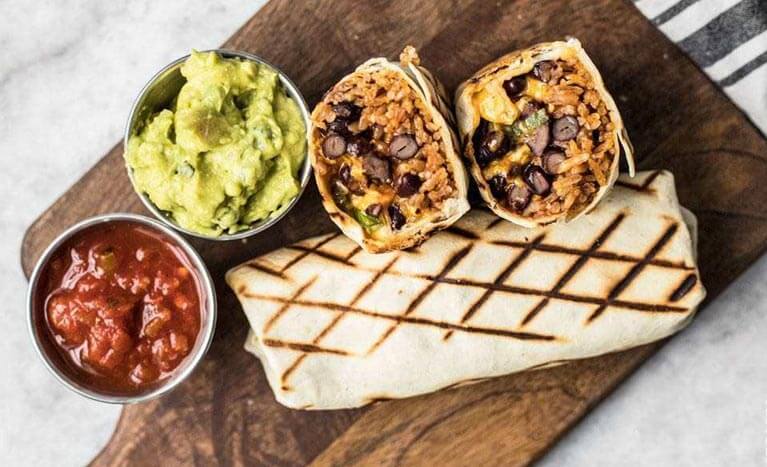 Meal Prep Freezer Burritos
These freezer burritos make the perfect easy meal prep. Just as delicious as fresh made burritos.
Ingredients
2

cans

black beans

2

cups

uncooked brown rice (8 to 9 cups cooked)

1

large jar of salsa

3

bags

shredded Mexican cheese

2

tbsp

taco seasoning

20

tortillas
Instructions
Form an assembly line of ingredients to make the process easier. Lay the tortilla out and add the ingredients to the tortilla in the portions you desire. Roll the burrito together. Wrap in saran wrap and place in a gallon freezer bag. Space the ingredients out over the course of 20 tortillas.

Warm in the microwave for 3 minutes, flipping halfway through. If the burrito is stuffed with ingredients, add an additional 30 seconds. Alternatively, preheat the oven to 425F and cook for 15 minutes, flipping halfway through.
Video